Best On-Screen Pairs in Telugu Films
There are many movies in which the combination.  ANR and Vanisri ,Krishna and Vijaya Nirmala and Shobhan Babu and Vanisri acted as hero and heroine. Out of which some hit movies are given here under. The audience accepted them as good combination. And they became successful. The movie makers also believed and treated them as hit pair.  There are  quite a few Best On -Screen Pairs in Telugu Films.
ANR & Vanisri pair on the screen was very nice and they showcased their talent with competitive spirit.  Most of the movies recorded hits at box office. The movies of ANR and Vanisri are of different genres. Though Vanisri was junior to ANR ,she took her role as a challenge and showed her acting skills. Really, ANR and Vanishree movies are  very interesting and worth watching.
Best On-Screen Pairs in Telugu Films
The next best pair is Krishna & Vijayanirmala. No pair acted in movies as many as they did. They  acted in the movies more than twenty five. The chemistry between them worked out well in the movies. And it lead to  marriage in real life. They established as best on screen pair.
The next on screen pair is Sobhan  Babu & Vanisri .They appeared in the movie 'Chelleli Kapuram'. It   was a class of its own. Jeevana Jyothi, Jeevana Tarangalu, Balipeetham, Kannavarikalalu and Chakravakam are some of their combination movies.
There are a few hit on- screen pairs like Chiranjeevi & VijayaSanthi , ANR & Savitri , Chiranjeevi & Radha. Dear movie.com has given here the best on screen pairs.
Also, read Telugu CowBoy Movies | Cow boy films in Tollywood
Best On-Screen Pairs in Telugu Films
| | |
| --- | --- |
| A.N.R and Vanisri | Movie name |
| | Vichitra bandham |
| | Dattaputrudu |
| | Koduku Kodalu |
| | Secretary |
| | Premnagar |
| | Alumagalu |
| | BangaruBabu |
| | Pavitra bandham |
| | Athmeeyulu |
Best On -Screen Pairs in Telugu Films
| | |
| --- | --- |
| Krishna and Vijaya Nirmala | TakkariDonga Chakkani Chukka |
| | Manchikutumbam |
| | Circar express |
| | Vichitra kutumbam |
| | Akka Chellelu |
| | Ma nanna Nirdoshi |
| | Amma Kosam |
| | Mosagallaku mosagadu |
| | Pandanti Kapuram |
| | Praja nayakudu |
| | Devuduchesinamanushulu |
| | Meena |
| | Alluri Seetharamaraju |
| | Devadasu |
| | Padipantalu |
| | Kurukshetram |
Best On -Screen Pairs in Telugu Films
| | |
| --- | --- |
| Shobhan Babu and Vanishree | |
| | Jagatjetteelu |
| | Iddaru Ammailu |
| | Kathanayakuralu |
| | Chelleli Kapuram |
| | Amma mata |
| | Minor Babu |
| | Kannavarikalalu |
| | Ganga Manga |
| | Chakravakam |
| | Babu |
| | Jeevanajyothi |
| | Balipeetham |
| | Jeevana tarangalu |
| | Enki Nayudubava |
A.N.R and Vanisri
Krishna and Vijaya Nirmala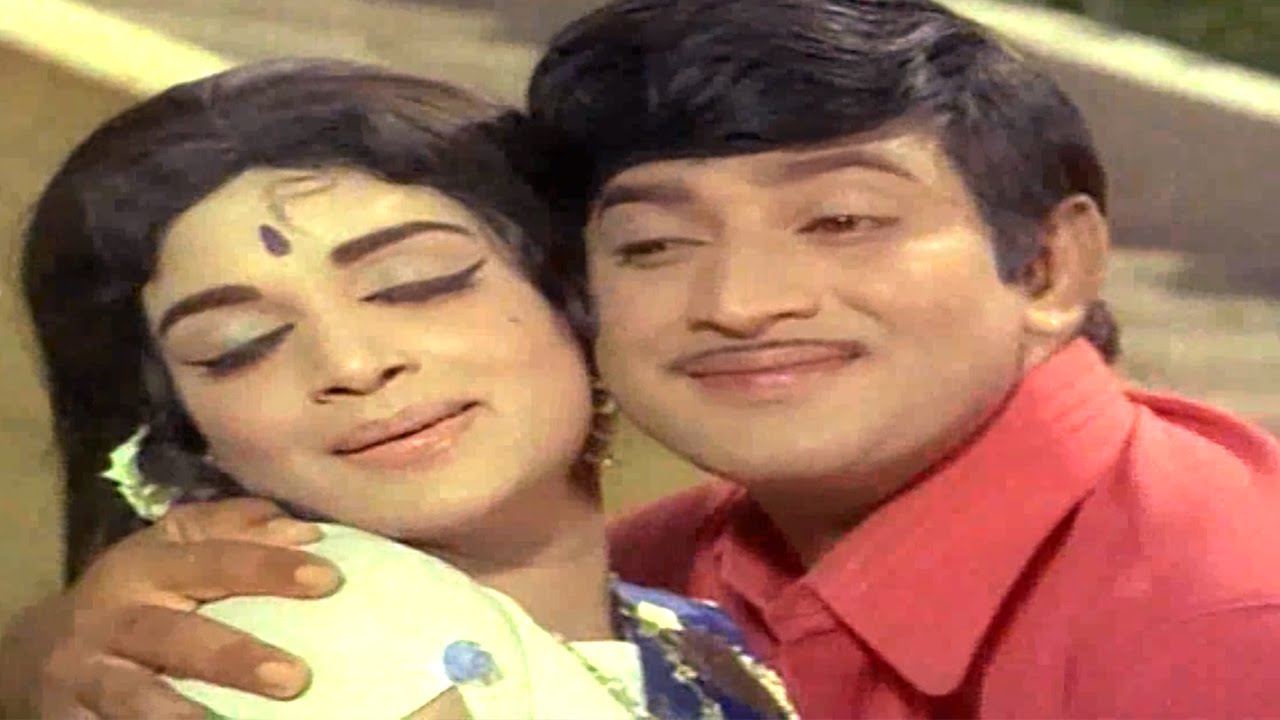 Shobhan Babu and Vanishree