Films the Best
SS Rajamouli Best Movies S. S. Rajamouli real name is Koduri Srisaila Sri Rajamouli. He is an Indian film director known for his works in...
Images
Actress Jamuna Photos Jamuna (born 30 August 1936) is a veteran Telugu actress, a director and a politician. She made her acting debut at the...
Most popular
Sundeep Kishan Best Movies In 2008, manager Gautham Menonon Vaaranam Aayiram was helped by him. He sang "Cell Phone-lu Equilibrium" tune in the film "Idega...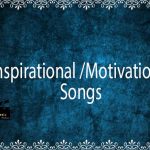 Telugu Inspirational Songs The top inspirational songs are given below for you to enjoy and feel motivated every moment in your life. The lyric writers...
'Rowdy' Telugu Movie Titles The term 'Rowdy' literally means a person who causes trouble to the public.But in movies he causes trouble to the villain...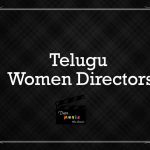 Telugu Women Directors Women Directors Tollywood has a few female directors who are very bold and talented of which Bhanu Mathi Rama Krishna And Vijaya Nirmala...