Shobhan Babu – Vanisree Best movies
Really, There were a few Shobhan Babu – Vanisree  Best movies. And, The audience still enjoy the movies on the small screen.
Shobhan Babu – Vanisree Best movies- Bangaru Panjaram
Venugopal is a civil engineer and he often goes on official tours. One day, during his travel, he comes across a beautiful girl named, Neela. And, after a little while both fall in love and decide to become life partners. But, Venu's maternal uncle is against to their. And their love because he wants to get his daughter married to Venu. So, he retorted to crooked plan to separate them. As a result, Venu and neela had to break up. Realizing the fact of his uncle's cruelty. Venu falls sick and gets in to depression.  Eventually, Neela comes to serve Venu as a nurse. With her love and care. Venu recovers from illness and they relive their love and harmony. Lastly, everything falls in place happily.
Saluri Rajeswara Rao and Gopalam scored melodious tunes. And Devulapalli Krishna Shastry penned the lyrics. Singer Janaki lent her voice for most of the numbers.
Shobhan Babu – Vanisree Best movies -Jeevana Jyothi;
The movie released in 1975 and K. Vishwanadh was the director. The film featured Vanisree in duel role as mother and wife of the lead role. K.V. Mahadevan gave the  extraodinary score to the movie.
Naren, the Hyderabad based business once happens to go to a viilage and there he meets a girl, named Yashodara. Soon, he falls in love with the girl and both get married. After marriage, Naren with his wife live with his parents and brother's family. Yashodara gets emotionally close to a 6 years old boy who is nephew of Naren. But, the boy's mother didnt like them to be very close to each other.
On one tragic day, the boy, sonu dies. Being crushed under the wheels of a Chariot which is being moved around in a procession. Being shocked, Yasodara gets in to depression. Later, she gets pregnant and gives a birth to baby girl. However, she fails to come out of the depressive state and get Sonu out of her mind. In this  sorrowful situation, Naren gets addicted to alcohal. As a result, the baby girl, Asha is being brought up by Naren's brother.
After a few years, when Asha gets married and move to the U.S. There, she becomes a mother of baby boy. And years pass by, she returns to India to see her family. Then, All people go to Hospital to see Yasodara. There, Asha comes to know that she is the daughter of Yasodara. And, she gets to know  as tohow her mother became mentally retarded. Following that, she sacrifices her son to her mother in the place of Sonu. After some days, she slowly gets out the mental depression and all will be happy.
The movie won 4 Film Fare south  awards and two Nandi awards.
Shobhan Babu – Vanisree Best movies list-
| | | |
| --- | --- | --- |
| Shobhan Babu asd Vanisree | Director | Year |
| Bangaru panjaram | B.N.Reddy | 1969 |
| Panthalu Pattinpulu | Tilak | |
| Chinna Nati Snehithulu | K.Vishwanath | 1971 |
| Muga Prema | G.Ramaneedu | 1971 |
| Jagath Janthreelu | P.Lakshmi Deepak | 1971 |
| Debbaku tha Dongalu mutha | Puranam Subrahmanyam | 1971 |
| Jagat jetteelu | K.V.Nanda Rao | 1971 |
| Ganga- Manga | T.Chanukya | 1973 |
| Mainaru Babu | Tatineni Prakasha Rao | 1973 |
| Yeinki Nayudu Bava | | |
| Jeevana Tharangalu | Tatineni Rama Rao | 1973 |
| Chakravakam | V.Madhusudan Rao | 1974 |
| Jeevana Jyothi | K.Vishwanath | 1975 |
| Babu | K.Ravendra rao | 1975 |
| Devudu Mavayya | K.Vasu | 1978 |
| Pogaru Bothu | T.Prakash Rao | 1986 |
| yeivandi ..Aavidi Vachchindi | E.V.Satyanarana | 1993 |
Bangaru panjaram

Panthalu Pattinpulu
Chinna Nati Snehithulu
Muga Prema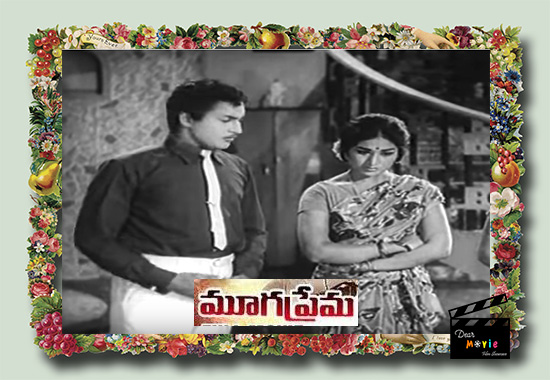 Shobhan Babu – Vanisree Best movies
Jagath Janthreelu
Debbaku tha Dongalu mutha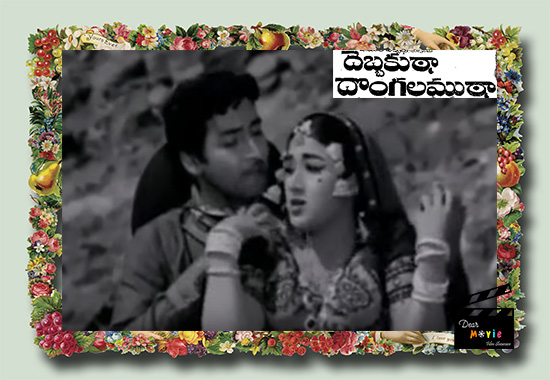 Jagat jetteelu
Ganga- Manga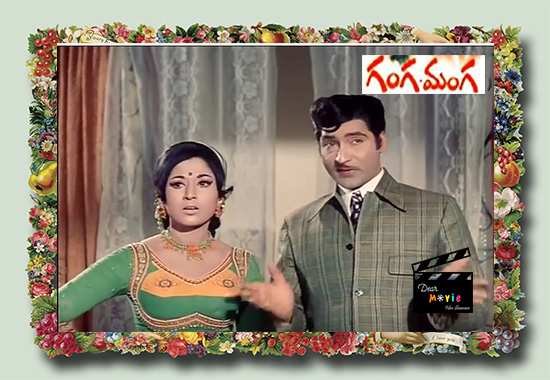 Mainaru Babu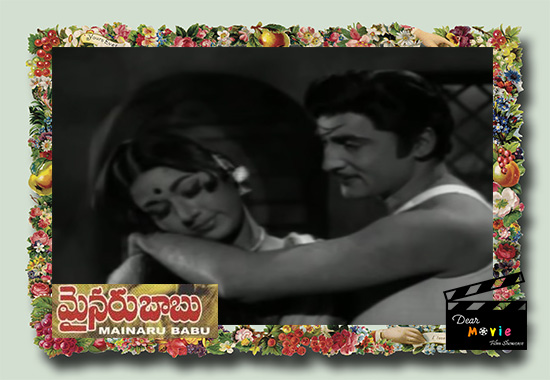 Enki Nayudu Bava
Jeevana Tharangalu
Chakravakam
Jeevana Jyothi
Babu
Devudu Mavayya
Pogaru Bothu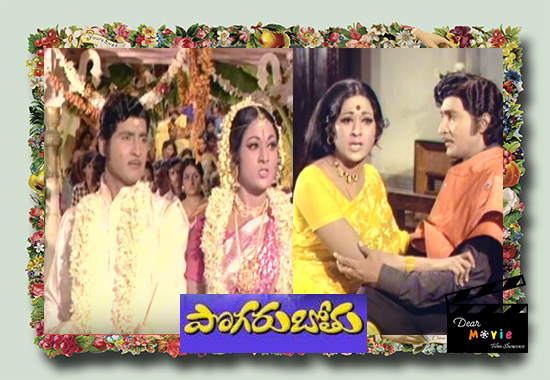 Evandi ..Aavidi Vachchindi