Telugu Star Megastar Chiranjeevi Biography
As we all know,Megastar Chiranjeevi is one of the most popular film stars in Indian cinema. Before coming to cine industry, His real name was  Konidela Siva Sankara Vara Prasad. Admittedly, Chiranjeevi went through hurdles to succeed in cine industry. Initially, Chiranjeevi struggled a lot to earn name and fame. In fact, he went to Madras to study law. But, he wanted to start his career in movies to reach a top position. And his dreams  eventually came true  And he entered into politics and started a party 'Praja Rajyam'. To be honest, his humbleness and dedication to work won him success. So, let's check out Megastar Chiranjeevi Profile and get inspired.
 Megastar Chiranjeevi School Education | College | Film institute
Chiranjeevi was born on 2nd August 1955 in a small village of west Godawari district in Andhra Pradesh. But, he grew up in different places in A.P like Nidadavolu, Gurajala, Bapatla, Ponnuru, Mangalagiri. As his father was working in  State Excise department, he had to move to various places in A.P. So, he had his schooling in the villages where his father worked. Later, he completed his graduation in commerce at Narsapur and moved to Chennai. Having a strong desire in cinema, he trained in film acting course in 1976.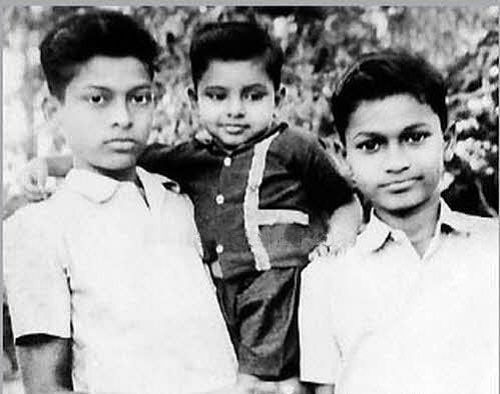 Megastar Chiranjeevi Debut movie | first movie
 As for his debut movie, 'Punadi rallu' released in 1978. However, 'Pranam Khareedu' hit the screens first. Even as a debutante, He proved himself as a talented actor. In the beginning of his career, he played negative roles in few movies.
      Chiranjeevi Charitable foundation | Political party
Megastar Chiranjeevi set up a charitable foundation in 1998. And he formed a political party named as 'Praja Rajyam '.
         
  Chiranjeevi  Awards | Achievements
       To his achievement, he received the most prestigious award 'Padma Bhushan' in 2006  from the Government of India. And also he won many Film fare awards. Besides,he received honorary doctorate from Andhra university. So far, Chiranjeevi has acted in 149 movies in Telugu,Kannada and Hindi. According to the official records,Most of them were block busters.