A.N.R – Vanisree Best Movies | Hit On-Screen Pair
According to the cinema records, The very first of  A.N.R. and Vanisree was 'Atmmeyulu' released in the year 1969. V. Masusudhana Rao directed the film. In the movie, their superb performance impressed the audience   a great deal. A.N.R.-Vanisree Best Movies here.
Coming to the block buster movie 'Prem Nagar' the duo received a great applause from the audience. And equally lot of praises from the critics. It is still an ever green film. The song in the movie 'Nee Kosam Velasindi Prema Mandiram' and 'Manasu Gathi Inthe' were big hits.
As for the family sentiment, The movies like ' Iddaru Ammayilu' ,'Dasara Bullodu' , 'Secretary', 'Datta Putrudu' , 'Alu Magalu' and so on. A.N.R.-Vanisree Best Movies became very popular  for their romantic genre.
A.N.R – Vanisree Best Movies List
| | | |
| --- | --- | --- |
| A.N.R and Vanisree | Director | Year |
| Athmeeyulu | Athmeeyulu | 1969 |
| Dasara Bullodu | V.B.Rajendra Prasad | 1971 |
| Premnagar | K.S.Prakash Rao | 1971 |
| Alumagalu | Tatineni Rama Rao | 1977 |
| Pavitra bandham | V.Madhusudan Rao | 1971 |
| Vichitra bandham | Aduthi Subba Rao | 1972 |
| Dattaputrudu | T.Lenin Babu | 1972 |
| Koduku Kodalu | P.Pullaiah | 1972 |
| Bangaru Babu | V.B.Prasad Rao | 1973 |
| Secretary | K.S.Prakash Rao | 1976 |
| Raja Ramesh | V.Madhusudan Rao | 1977 |
| Chakradhati | V.Madhusudan Rao | 1977 |
| Sri Ramaraksha | Tatineni Rama Rao | 1979 |
Athmeeyulu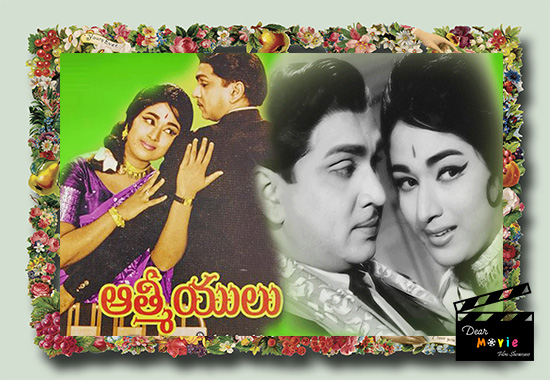 Dasara Bullodu
Premnagar
Alumagalu
Pavitra bandham
Vichitra bandham
Dattaputrudu
Koduku Kodalu
Bangaru Babu