A.N.R- Jamuna Best movies
A.N.R- Jamuna Best movies are really worth – watching in the olden days. Stii, the films are entertaining the movie buffs on the small screen. Admittedly, The movie goers were very much eager to watch A.N.R and Jamuna movies in those days.Mostly, the movies had melodious songs composed by popular music directors. The duet songs pictured on them became big hits like ' Vinnanule Priya' and 'Virisina Vennelalo Veyi Kanthulu Unnavivile' in the movie 'Bandi potu Dongalu'.The teasing song in 'Illarikam' was 'Niluvave Vaalu Kanuladaana' was one of the big hits.
 In the movie, 'Illarikam' Hero character took the help of his maternal uncle for his studies. while at college, A.N.R loves Jamuna and marries her . After marriage, he decides to live with her in her parents  house. But, Jamuna's mother does not like him  staying at their house. And, her brother makes plans to get rid of him. Finally, Venu sorts out all the problems along with Radha.
       T.chalapathi Rao composed the music for this movie.
  A.N.R- Jamuna Best movies – Poola Rangadu 
In the movie, 'Poola Rangadu' A.N.R.'s character's name is Ranga rao, fondly refered to as 'Poola Rangadu'. His father manages a rice mill. To his ill- fate, he was allegedly, sent to jail  by the crooked plan of his partner. Poola Rangadu makes all efforts to educate his sister  and eventually the girl gets married to Dr. Prasad who is none other than Purushottham's son.
When Shobhan discovers that she is the daughter of Veeraiah, he leaves her. In an unexpected incident, Rangadu goes to jail where he happens to meet his father in the jail. After his release from jail, Rangadu hides his identity with the two bad partners and hit upon a plan to expose them. At the end, Veeraiah releases from jail  and finds his son has  sorted out all issues. And , Poola Rangadu marries her lover Venkata Lakshmi and  Prasad takes his wife to his home. Everything ends in happiness.
Here is a  list of few A.N.R- Jamuna Best movies  given under.
| | | |
| --- | --- | --- |
| A.N.R and Jamuna | Director | Year |
| Niru Pedalu | | 1954 |
| Dongallo Dora | Changaiah | 1957 |
| Sri Krishna Maya | C.S.R.Rao | 1958 |
| Illarikam | Tatineni Prakash Rao | 1959 |
| Pellinati Pramanalu | Kadiri Venkata reddy | 1959 |
| Gundamma Katha | Kamalakar Kameshwara Rao | 1962 |
| Mugamanasulu | Adurthi Subba Rao | 1964 |
| Murali Krishna | P.Pullaiah | 1964 |
| Pooja Phalam | B.Narasimha Reddy | 1964 |
| Pula Rangadu | Adurthi Subba Rao | 1967 |
| Bandipotu Dongalu | T.Surya Prakash Rao | 1968 |
| Muga Nomu | D.Yoganand | 1969 |
| Srimanthudu | K.Pratyagathama | 1971 |
| Manasu-Mangalyam | K.Pratyagathama | 1979 |
Niru Pedalu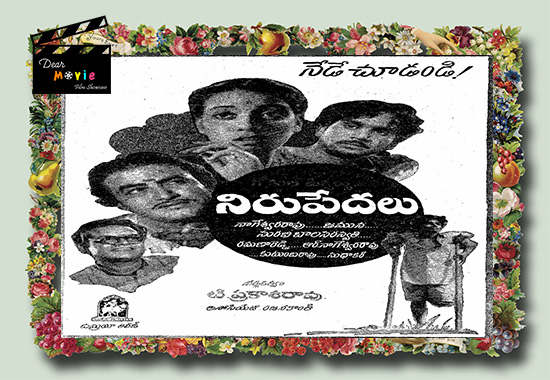 Dongallo Dora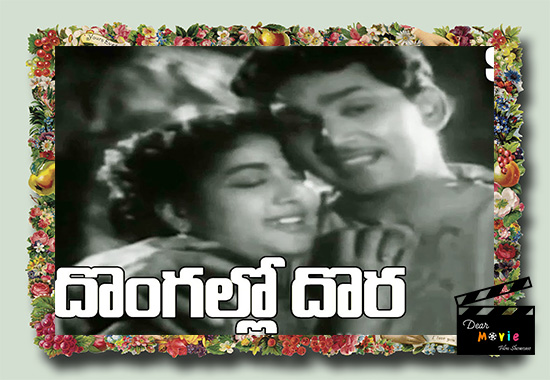 Sri Krishna Maya
Illarikam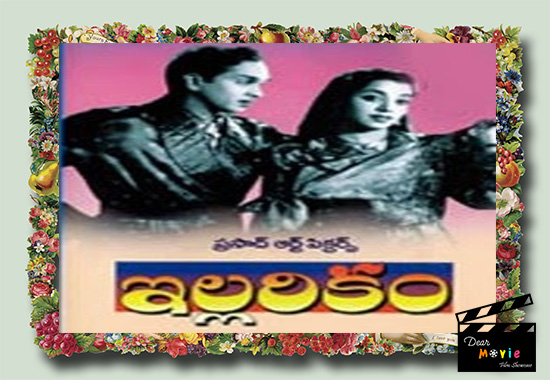 Pellinati Pramanalu
Gundamma Katha
Mugamanasulu
Murali Krishna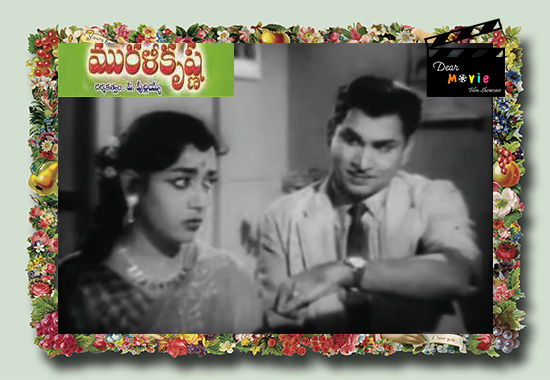 Pooja Phalam
Bandipotu Dongalu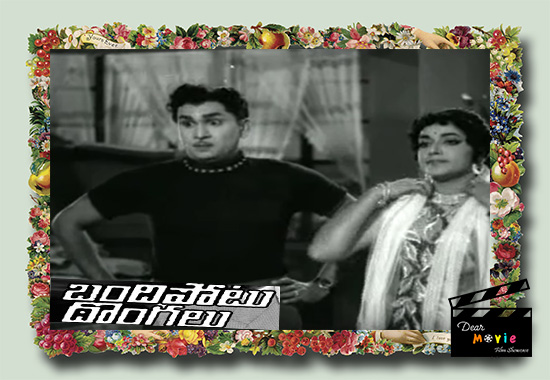 Muga Nomu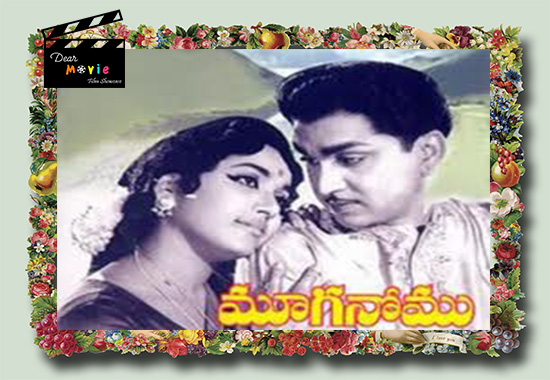 Srimanthudu
Manasu-Mangalyam