Best On- Screen Pair | Sr. N.T.R-Jamuna Hit Movies
Since 1956,Sr. N.T.R-Jamuna Hit Movies have been entertaining the audience now. In their combination, there were many historical as well as mythological movies. In the movie Srikrishna Sathya, N.T.R played Lord Krishna where as Jamuna played the role of Satya Bhama. Their performance in the film impressed the audience a lot. Sr. N.T.R -Jamuna Hit Movies are submitted here for you to check out.
As for the social genre movies, most of them were big hits. Among them, the movie 'Chiranjeevulu' is one of the best flicks. In that movie, N.T.R' tremendous acting skills made the audience's eyes get wet. And also, in the direction of N.T.R , they acted in 'Gule baka vali katha' and 'Akbar Salim Anarkali'. Look at the following table which consists of Sr. N.T.R-Jamuna Hit Movies.
N.T.R acted in 'Bhookailas' . In this film, he was portrayed  as Ravana. Really, he performed in an extraordinarily.
  The List of Sr. N.T.R -Jamuna Hit Movies
| | | |
| --- | --- | --- |
| N.T.R& Jamuna | Director | Year |
| Chinthamani | Ramakrishna | 1956 |
| Chiranjeevulu | Vendatha Raghavaiah | 1956 |
| Sathi Anasuya | K.B.Nagabhooshanam | 1957 |
| Bhukailash | K.Shankar | 1958 |
| Gulebakavali Katha | N.T.Rama Rao | 1962 |
| Sri Kakula Andhra Maha VishnuKatha | A.K.Shekhar | 1962 |
| Dorikithe Dongalu | P.Subrahmanyam | 1965 |
| C.I.D | Tapi Chanukya | 1965 |
| Thodu Nida | Adurthi Subba Rao | 1965 |
| Nadee Adajanme | A.C.Trilochander | 1965 |
| Mangamma Shapadham | B.Vittalacharya | 1965 |
| Adugu Jadalu | Chanukya | 1966 |
| Sangitha Lakshmi | Guduthuri Suryam | 1966 |
| Sri Krishna Thula Bharam | Kamalakar Kameshwara Rao | 1966 |
| Palnati Yuddham | Gutha Ramineedu | 1966 |
| Ekavira | C.S.R.Rao | 1969 |
| Dabbuku lokam dasoham | D.Yoganand | 1973 |
| Dhanama- Daivama | C.S.R.Rao | 1973 |
| Diksha | K.Pratyagathama | 1974 |
| Manushuntha Okkate | Dasari Narayana Rao | 1976 |
| Akbar Saleem Ankali | N.T.Rama Rao | 1979 |
| Ramu | A.C.Trilochander | 1968 |
| Ramudu-Bhimudu | Tapi Chanukya | 1964 |
| Samsaram | L.V.Prasad | 1950 |
| Santhosham | C.P.Dixit | 1955 |
Sr. N.T.R-Jamuna Hit Movies     

                       
   Chinthamani
Chiranjeevulu
 Sathi Anasuya
 Bhukailash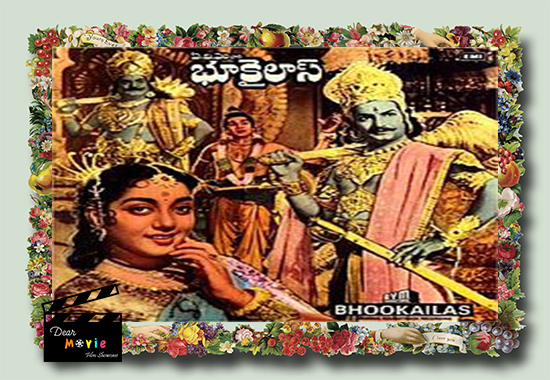 Gulebakavali Katha
Sri Kakula Andhra Maha VishnuKatha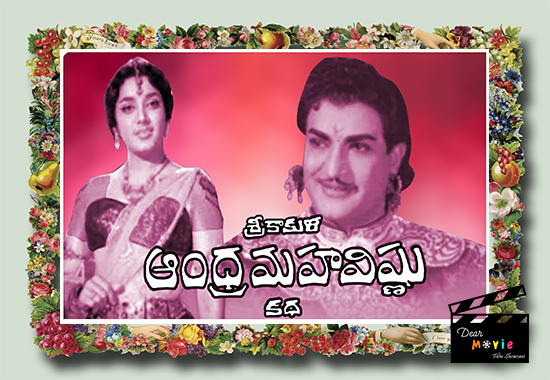 Dorikithe Dongalu
C.I.D
Thodu Nida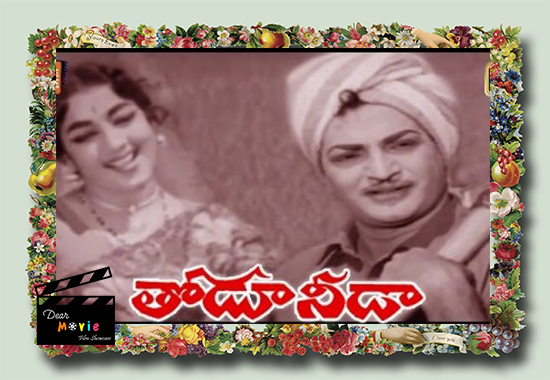 Nadee Adajanme
Mangamma Shapadham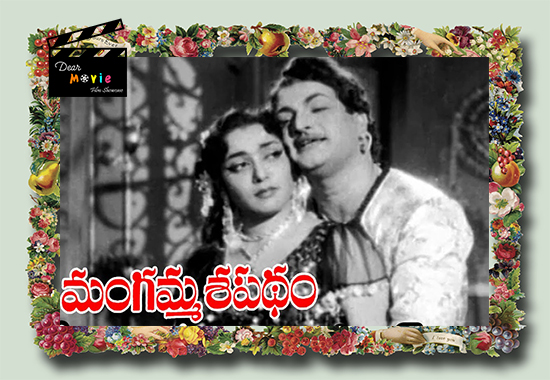 Sangitha Lakshmi
                             Sri Krishna Thula Bharam        
Akbar Saleem Ankali