'Puli' Title Telugu Movies
The movies which consist of 'puli ' are  here under. The term "puli' is a Telugu Word which means tiger. The movie makers choose such titles to indicate  the courage of the hero is in the movie. The term "puli' marks as metaphor showing that the qualities of the hero.And  the 'Tiger' is equally courageous. People use this term in general to describe how powerful some one is. Mostly, 'Puli' Title Telugu Movies are there for the star movies .
Obviously, the star actors who have lot of fan following. And so, they will attract the audience to the theatres. Such movies.are like Bobbili puli, in which NTR acted.  Komarampuli, in which Pawan Kalyan acted. Puli, in which Chiranjeevi acted and  Bebbuli in which Krishnam Raju acted. All are star actors. 'Bebbuli puli' starring  NTR and  Sridevi, directed by Dasari Narayanarao was a super hit at box office.
'Puli' Title Telugu Movies
| | |
| --- | --- |
| Movie Name | Starring |
| Bobbuli puli | NTR, Sri Devi |
| Puli | Chiranjeevi, Raadha |
| Komaram Puli | Pawan Kalyan, Nikesha Patel |
| Ada Puli | Jaya Sudha , Mohan Babu |
|  Puli-Bebbuli | Krishnam Raju, Sujatha |
'Puli' Title Telugu Movies
Bobboli Puli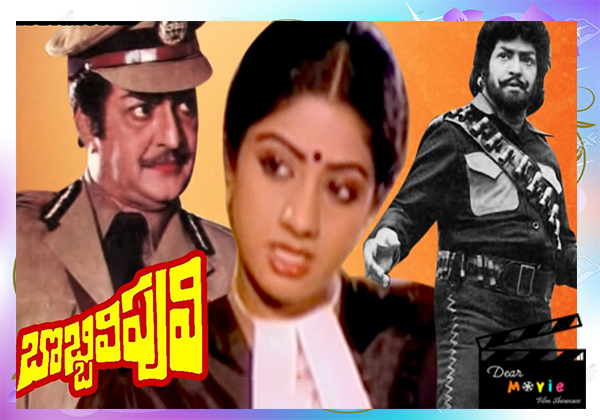 Puli
Komaram Puli
Ada Puli
Puli- Bebbuli
Kondaveeti Puli
Simham Puli