Tollywood stars debut movies are quite interesting to know about. Because some of them won the hearts of the huge movie lovers and earned the huge fans. Here are some of the stars' movies in which  they appeared as a debutantes.
Tollywood Stars Debut Movies
'Simha Swapnam' was Jagapathi Babu's first film released in 1989. The movie gave him a good beginning and enabled him to complete one twenty films in twenty five years. Even though his debut film failed at the box office,very soon, he got recognition in the movies 'Peddarikam', ' Gaayam' ,' Subha Lagnam', 'Subhakankshalu', and 'Mavi Chiguru'.
Besides, the lead roles, he appeared  in a few films as a supporting actor such as ' Anthhpuram',' Lakshyam'.
Apart from them, he performed quite a few note-worthy roles and proved himself as a good artist.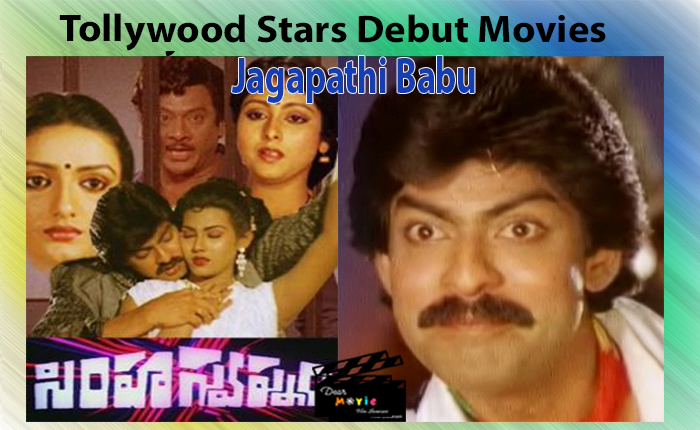 The film 'Kaliyuga Pandavulu' released in 1986. This was Daggubati Venkatesh's debut film. He got Nandi award for best debut actor.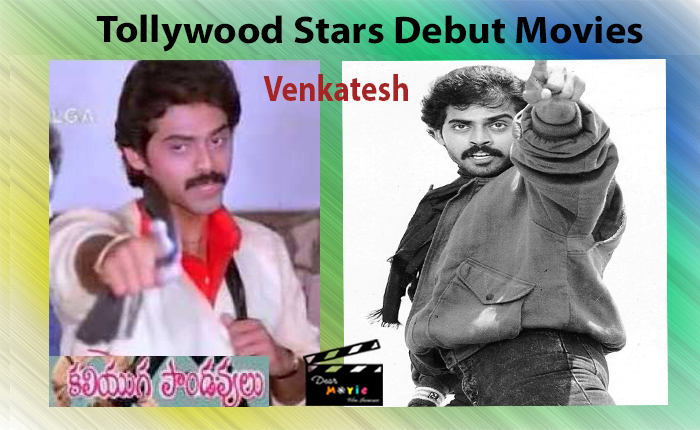 Akkineni nagarjuna debuted in the film 'Vikram' released in 1986. V. Madhusudana Rao directed the film.This was the remake of 'Hero' released in 1983 starring Jockey Shroff and Meenakshi Seshadri.
'Tajmahal' was the Telugu debut film of actor Sreekanth. Though Sreekanth appeared in quite a few movies in small roles, he received a break through in his debut movie as a lead actor. The director of the film was Muppalaneni Siva.
Tollywood Stars Debut Movies
The 1999 release 'Raja kumarudu' was the debut film of Mahesh Babu as a lead role. As we all know, Mahesh started his film career as a child artist. However, his debut film brought him  recognition because he received Nandi Award for best male debut.
Prabhas made his debut with the movie 'Eeshwar' released in 2002. Jayanth C. Paranji directed the film . With his very first film, Prabhas won the hearts of the Telugu audience and earned lot of fans. He is son of the then Rebel star Krishnam Raju's brother.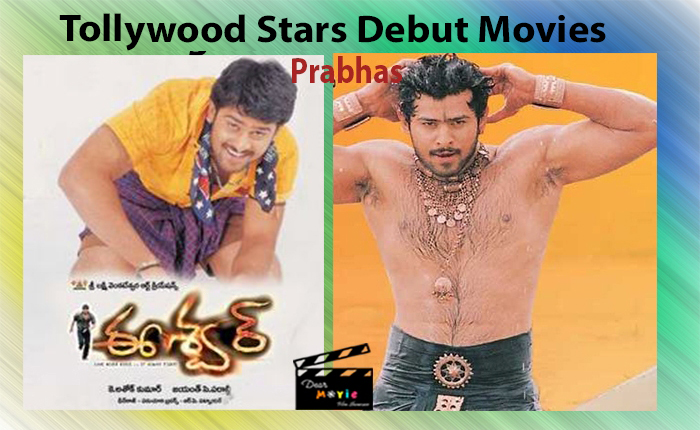 Ram Charan Tej debuted in the film 'Chirutha'. the movie was directed by Poori Jagannadh. It released in the year 2007.
The film 'Gangotri' was the debut film of Allu Arjun released in 2003. Raghavendra Rao directed the movie.
The actor Srihari made his debut with the film 'Brahma Nayudu' released in 1987.