Artistes Family in Tollywood
We have many artists in Telugu Film Industry. After getting settled in Film Industry, their siblings who were interested in films have acted in movies. Artistes Family list is submitted below for you to check out.
The most popular Actor  Sr. N.T.R's sons  Bala Krishna and Hari Krishna have been actors for a long. And, his grand sons, Tarak,Kalyan Ram and Jr. N.T.R also became successful actors.  Besides , Chiranjeevi and his brothers are also acting in the films. Naga Babu's children Varun and Niharika became  fulfledged artistes. In the same way, from Akkineni family, there are six  people who have dedicated to the film industry. They are Nagarjuna, Naga Chaithanya, Akhil, Sumanth, Supriya and Sushanth. And, From Mohan Babu Family there are three people working in the film industry such as Manchu Lakshmi, Vishnu and Manoj.
Here are some more siblings for you to check out.
Also, check Child Artists then and now 
 Telugu Artistes family List
Konidela Brothers
                            Chiranjeevi                            Naga Babu                       Pavan Kalyan
      Nandamuri  Brothers
                                    Hari Krishna                                                      Bala Krishna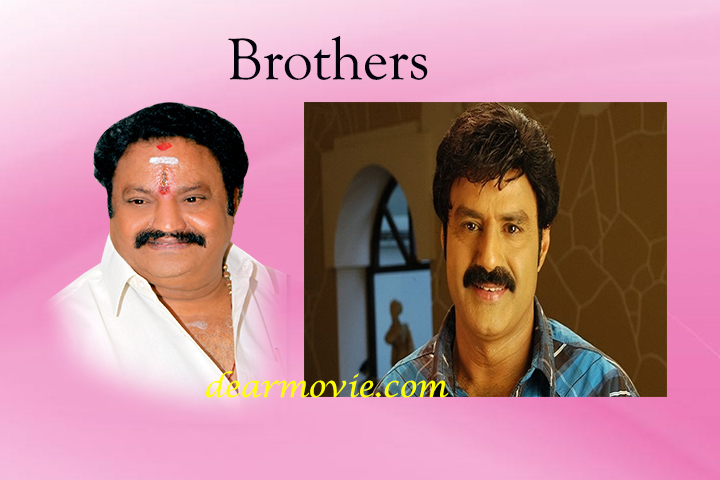 Ghattamanen Siblings
                        Manjula                                        Mahessh                                          Ramesh
Nandamuri  Brothers
                      Kalyan Ram                                                        Jr.N.T.R
Akkineni Brothers
                           Naga Chaithanya                                                      Akhili
Allu Brothers
                                   Arjun                                                            Shirish
Nidudavolu  Sister
                       Jaya Sudha                                                         Shubhashini
Nair Sisters
                                        Ambika                                                        Radha
Jyothi Lakshmi Sisters
                              Jaya Malini                                           Jothi Lakshmi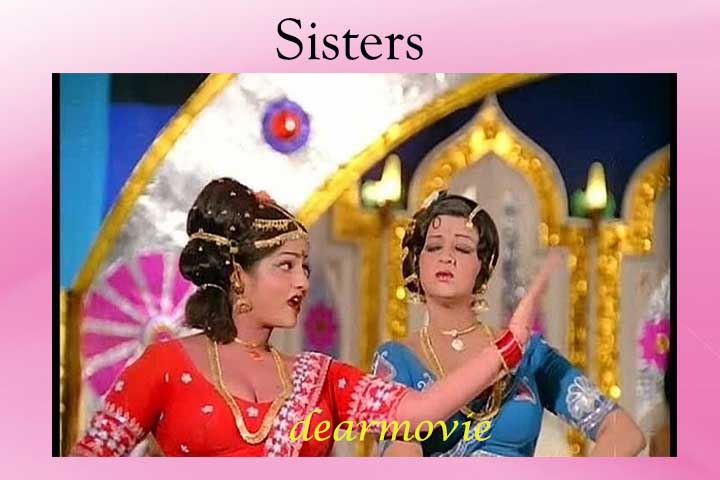 Bhupatiraju Brothers
                            Ravi Teja                                                           Bharath
Vijayakumar Sisters
                                         Sridevi                                                       Preethi

Agarwal Sisters
                                     Nisha                                                               Kajoli    
Sadanah  Sisters
                                                      Jothika                                      Nagma
Shirodkar Sisters
                                       Shilpa                                           Namratha
Agarwal Sisters
                                            Arthi                                                         Athidi
Shalini Sisters
                                            Shalini                                                 Shamili
Konideli Siblings
                                            Varun Tej                                            Neeharika
Manchu Siblings
                 Vishnu                                         Lakshmi                                            Manoj
                                              Malasree                                                   Shubhasree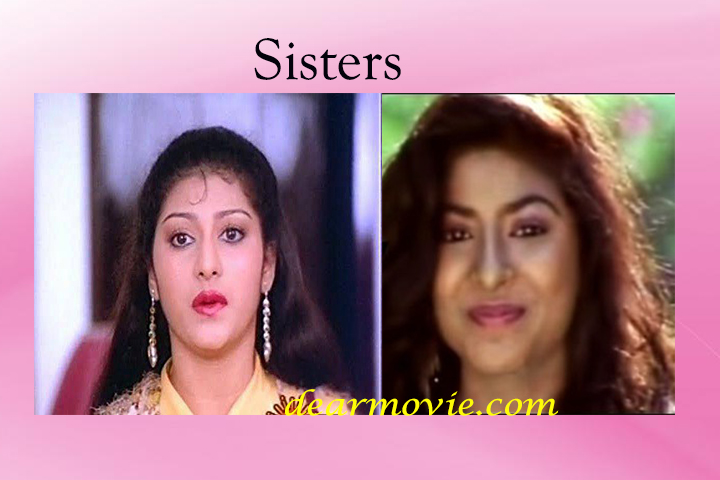 Ambhika                                                            Radha
Kota
                          Srinivasa Rao                                                        Shankar Rao
                                                                   Jonnalagadda
Somayajulu                                       Ramana Murthi
   Pudipeddi
   Sai Kumar                                                Ravi Shankar
 Krishna Kumari                                 Janaki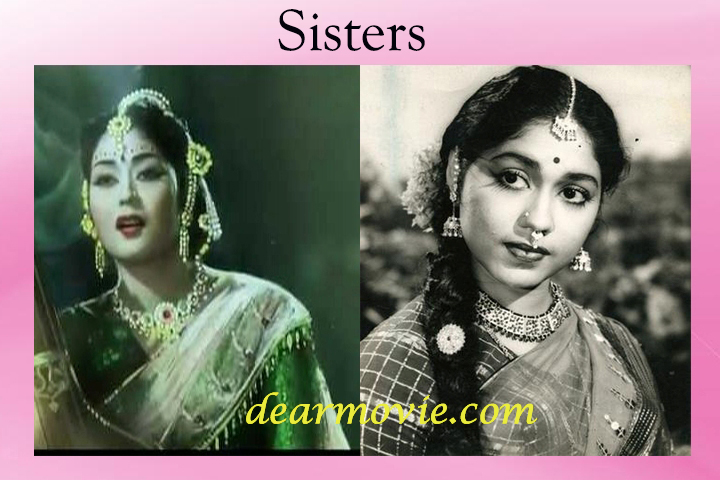 Ravali Sisters
                                       Ravali                                                           Haritha
Galrani Sisters