Rajendra Prasad Best Comedy Movies
It is not an exaggeration that Rajendra Prasad is proved to be as talented comedian as Relangi venkatramayya. His comedy in Most of his movies evoked hilarious laughs which reverberated in the theaters.Rajendra Prasad Best Comedy Movies here.
Most of us would agree Rajendra Prasad is one of the best comic actors in Indian Cinema. He acted in more than 200 Telugu and a few Tamil movies. The actor is called as Natakireet. He became a star and came to limelight with Jandhyala's film 'Ahanapellanta'.Rajendra Prasad acted in 32 films directed by Relangi Narasimha Rao which were mostly comic ones. His timing and facial expressions are simply superb. His coolaboration with Vamsy, E.V.V Satyanarayana, S.V.Krishna Reddy and Relangi Narasimha Rao turned to be successful.
Recently, he performed important character roles in films like Julai, S/o Satyamurthy, Srimanthdudu, Nannaku Prematho which brought him good name. Rajendra Prasad has given Nandi award in 1991 for the movie Erramandaram and in 2004 for Aa Naluguru. He has received South Indian International award for supporting role in Julayi.  He has received SIIMA award for outstanding actor for the movie Onamalu in 2013.
Also, check S.S. Rajamouli Best Movies.
Below is the list of Rajendra Prasad's Best Comedy Movies.
Rajendra Prasad Comedy Hits
Ahana Pellanta
April 1 vidudala
Aa Okkati Adaku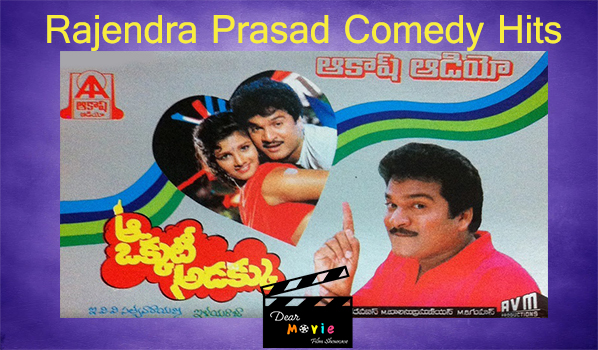 Appuulu Appa Rao
Rajendrudu Gajendrudu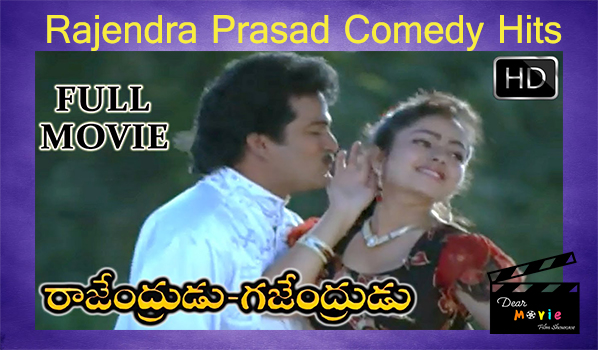 Mayalodu
Mister Pellam
Preminchi pelladu
Rendu Rella Aaru
Pelli Chesi Chudu
Vivaha Bhojanambu
Preminchi choodu
Rajendra Prasad Best Comedy Movies
Chettu Kinda Pleader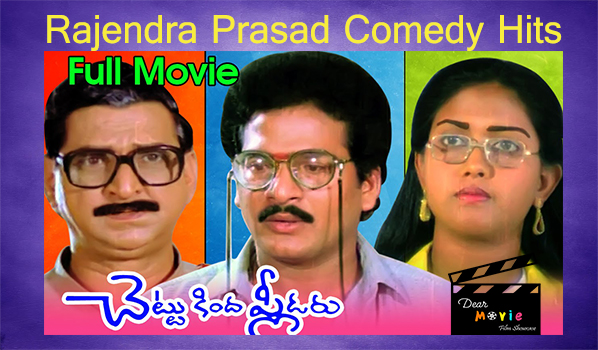 Edurinti Mogudu Pakkinti Pellam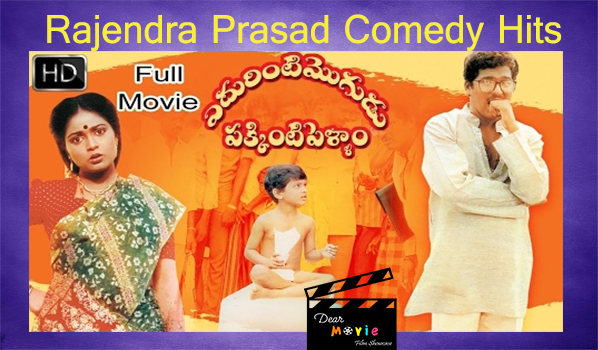 Joo lakataka
Pellipusthakam
Brundavanam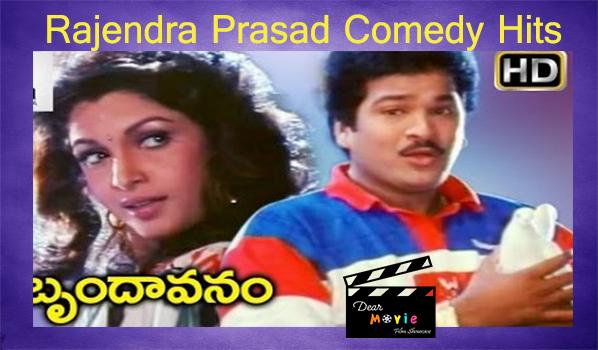 Alibaba Aradajanu Dongalu
Madam