Films the Best
Tamanna Bhatia Best Movies Tamannaah Bhatia was born on 21 December 1989 is an Indian actress,] who predominantly appears in Telugu and Tamil films. She...
Images
Film actors and actresses who died early for various reasons. Soundarya Soundarya is known for her soft and favorable qualities with clear and business thoughts. She died in...
Most popular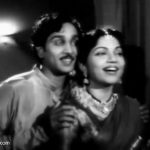 Bhanumathi Actress Photos Paluvayi Bhanumathi Ramakrishna (7 September 1925 – 24 December 2005) was a multilingual Indian film actress, director, music director, singer, producer, book...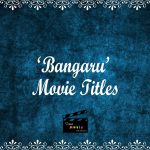 ' Bangaru' Title movies "Bangaru' title movies Are sentimentally believed to be hits at box office..Of course it was proven to be true in case...
A.N.R. And Savithri Ardhangi Mugamanasulu Aradhana Charanadasi Donga Ramudu Velugu Nidalu Dr.Chakravarthi Manchi Manasulu Devadasu Santhanam Navarathri Manase Mandiram Nammina bantu Puja Phalam Abhimanam Mayabajaru Thodikodallu Sumangali Manushulu Mamathal ...
Top Ten Best Movies of Venkatesh Swarnakamalam BobbiliRaja Coolie No 1 Kshana Kshanam Sundarakanda Surya Vamsham Pavitra Bandham Raja Nuvvu Naku Naku Nachavu Drushyam Best Movies of Venkatesh