Tollywood Celebrity Couples
Whenever we watch a movie, we often feel that the hero and the heroine made a good pair.The movie makers  usually take an advantage of the audience's feeling by roping in the same pair in their movies repeatedly. That what had happened before several times. NTR- Savithri, Venkatesh- Soundarya, Chiranjeevi- Vijayasanthi are some of the onscreen pairs which turned out to be  a huge hit. Likewise, Nagarjuna-Amala, Krishna – Vijaya Nirmala, Raja Shekhar – Jeevitha  and Sri kanth- Ooha are some on – screen pair who wanted to become real life pair. Therefore, some of the onscreen couples take a decision to become life partners so as to be the best Tollywood Celebrity Couples.
  Here are a few Tollywood Celebrity Couples for you to check out. In film industry there is every possibility for marriages because during shoot they move very close to each other. Some of the marriages became successful and some broke up. The following are the Tollywood Celebrity Couples who are leading a harmonious married life. On the whole, let us hope that Tollywood has  a few more on-screen turned real life couples.
Tollywood Celebrity Couples – 
Nagarjuna- Amala
Nagarjuna acted along side Amala in the film 'Siva' which turned out to be a block buster. During the shoot of the film, he fell in love with his co star Amala. And they dated for a quite some time. Eventually,they got married in 1992. They are blessed with a son, Akhil.
Mahesh Babu- Namratha 
It so happened that Mahesh Babu and Namratha acted in the film 'Vansi' directed by B. Gopal. During the shoot, they both connected to each other resulting in  dating for four years. Subsequently, they decided to get hitched and eventually their marriage took place on 10th Feb,in the year 2005.Initially, Mahesh's father   the then super star Krishna didn't approve of this. But , later he was convinced by his daughter,Manjula.Finally, everything went on well and the couple is very much happy and they are blessed with two kids Gowtham and Sithara.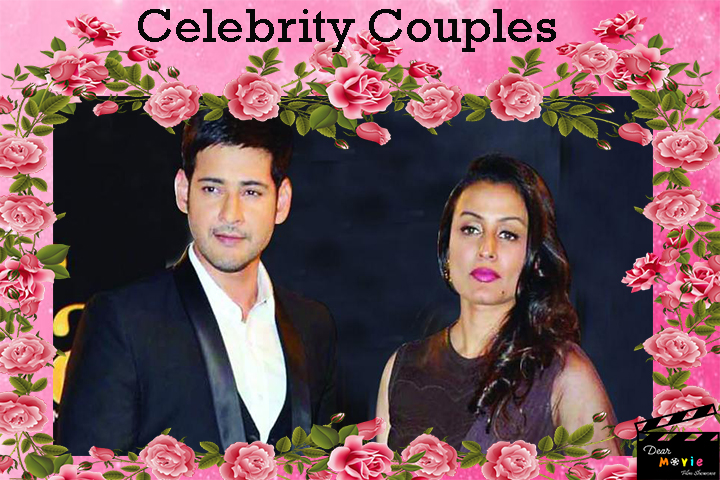 Pawan Kalyan- Renu Desai
Pawan Kalyan married Nandini in 1997 and their marriage lasted till 2007. Later for some reasons, they got separated. After a couple of years, Pawan Kalyan tied a knot to Renu Desai who worked alongside Pawan in the movie 'Badri'. And they led a harmonious life till 2012.He has a son, Akira, and a daughter, Aadhya, with Renu Desai.
Tollywood Celebrity Couples – Surya- Jyothika
Suriya acted with the actress Jyothika in around seven films. There upon love sprouted between them which led them to live together  for  several years. Finally, The couple  became life partners on 11 September 2006.They have two children, a  10 year old daughter named Diya and a 7 year old son named Dev.
Tollywood Latest Celebrity Couples
Srikanth- Ooha
Srikanth  married  Ooha and has two sons, Roshan and Rohan and a daughter, Medha. At present, he lives in Jubilee Hills,Hyderabad with his family.
Ajith- Shalini
In 1999, while the shoot of Saran's Amarkalam going on, Ajith started dating his co-star Shalini. At that time, their serious affair made him a regular gossip. Following that, Ajith proposed to Shalini in June 1999. And both of them consulted their parents and took their consent.Subsequently, They were married in April 2000 in Chennai on 3rd January 2008. They have a daughter named as Anoushka and a son, Aadvik .
Sharath Kumar- Radhika
Sharath Kumar  married  Radhika in 2001. They had a child Rahul Sarathkumar in 2004.
Srihari- Shanthi
Sri Hari tied a knot to South-Indian actress Shanti in 1991 who became popular as Disco Shanti. The couple had two sons and a daughter. But to their misfortune,Their daughter named as  Akshara, passed away at the age of  just four months. In her memory,  the couple started Akshara Foundation. Its main aim is to supply  villages with fluoride-free water and students with school supplies.He also adopted four villages in Medchal.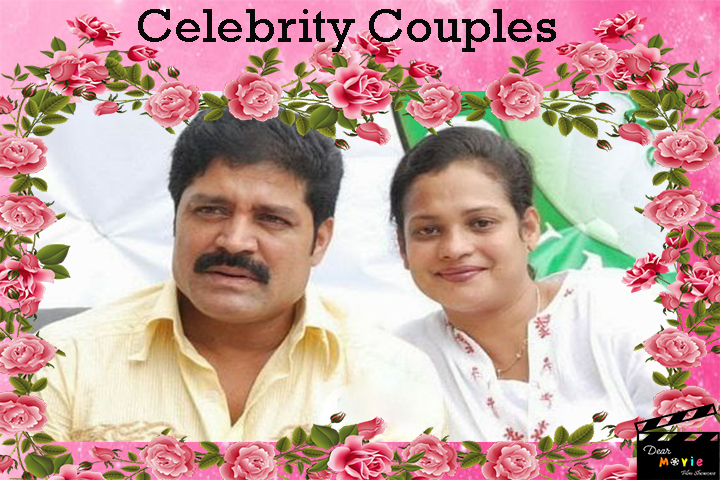 Krishna Vamsi- Ramya Krishna
Ramya Krishna married Telugu film director Krishna Vamsi on 12 June 2003. They have a son named Ritwik.
The actor tied a knot  to actress and anchor Suma. They have one son and one daughter.
Chandra Bos- Suchitra Chandrabose
One of the most popular Telugu film lyricists Chandra Bose married  to the Choreographer Suchitra. The have two children.
Devayani- Rajakumar