Film Celebrity Couples 
Here are some Film Celebrity Couples who have been popular actors in Indian cinema.
Adinarayana Rao- Anjali
The music director and Producer P. Adinararyana Rao  and Actress Anjali devi wedding took place in the year 1940. They produced several hit movies on the banner of Anjali Pictures. They have two sons.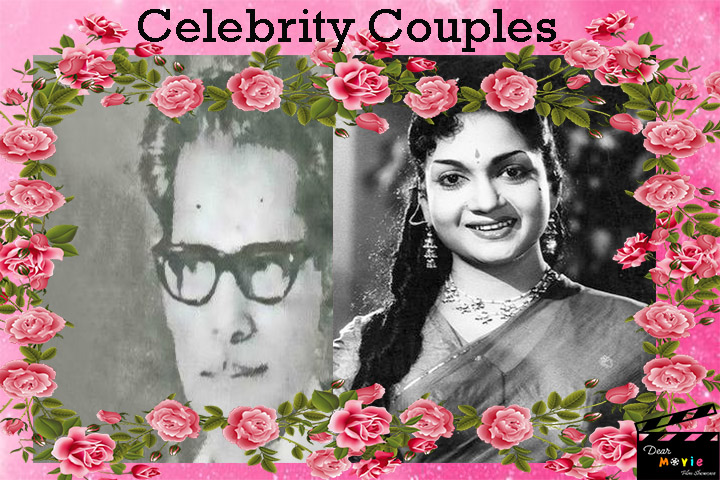 Gemini Ganesh-Savithri
Their marriage was held in 1955. Both were famous actors in Indian Cinema. They have one son and one daughter named as Vijay Chamundeswari and Sathish Kumar.
Krishna – Vijayanirmala
The then Super star Krishna married his co-artiste Vijaya Nirmala in 1969. Both of them were already married. Since they started being paired in the movies they connected with each other and took decision to live together and become life partners. In Krishna- Vijayanirmala combo there were 47 movies.
Sridevi- Booney Kapoor
The most well-known actress Sri Devi married already married person and the Bollywood producer, the elder brother of Anil Kapoor and Sanjay Kapoor in 1996.They have two daughters named as Jahnavi Kapoor and Khushi Kapoor.
Vijaya Kumar- Manjula
Vijay Kumar and Manjula are famous indian actors. They got married in 1976. They have three daughters named as Vanitha, Preethi and Sridevi. Manjula died in 2013 of some serious ailment.
Film Celebrity Couples -Ambareesh- Sumalatha
They became life partners on 8th, Dec, 1991. They have a son named as Abhishek.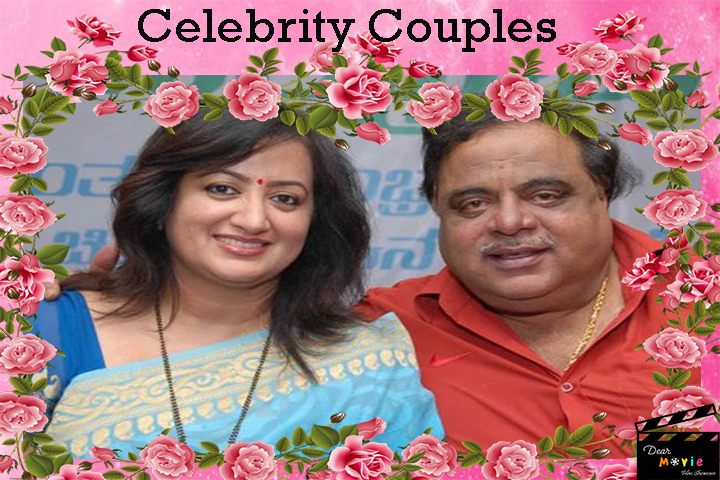 Manirathnam -Suhasini
Manirathnam is married to actress Suhasini in 1988. They have one son named as Nandan.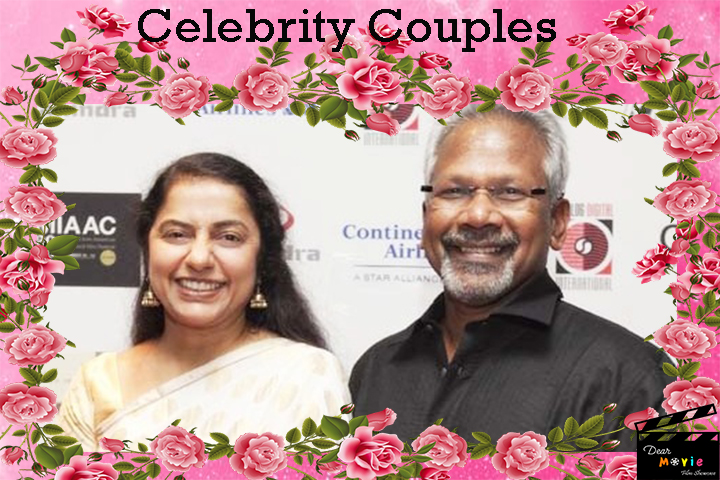 George Thomas- Srividya
Actress Srividya married the director George Thomas on 9th Jan, 1976.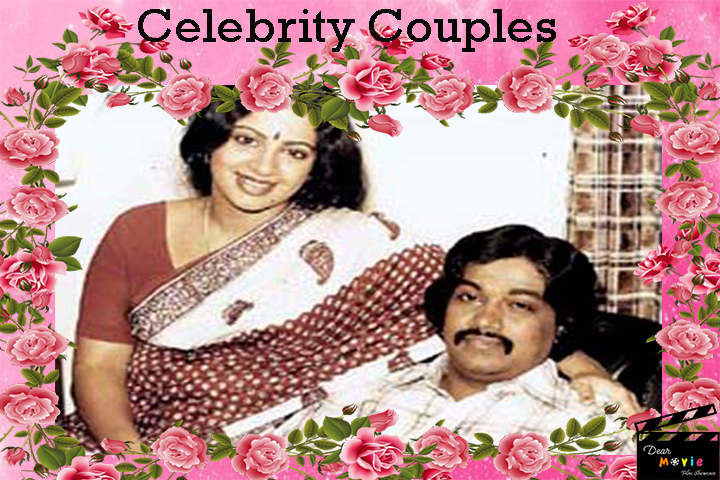 Bhanumathi- Ramakrishna
During the film shoot of the movie 'Krishna Prema' Bhanumathi fell in love with the assistant director Rama Krishna Rao. They got married in the year 1943. They have one son named as Bharani. On theier son's name they started a movie production 'Bharani pictures'.
M.G.Ramachandran- Janaki
The then well-known indian actor  and Tamil nadu chief Minister M.G.Ramachandran married an actress Janaki in 1965. . She was the third wife to him.
Nirosha- Ramki
The actress Nirosha is the sister of well- known actress Radhika. Her father was a famous actor in Tamil films.  Nirosha married her co-star  Ramki in the year 1995.
Ravikandala Rao- Radha Kumari are the then famous Tollywood actors. They married in 1957.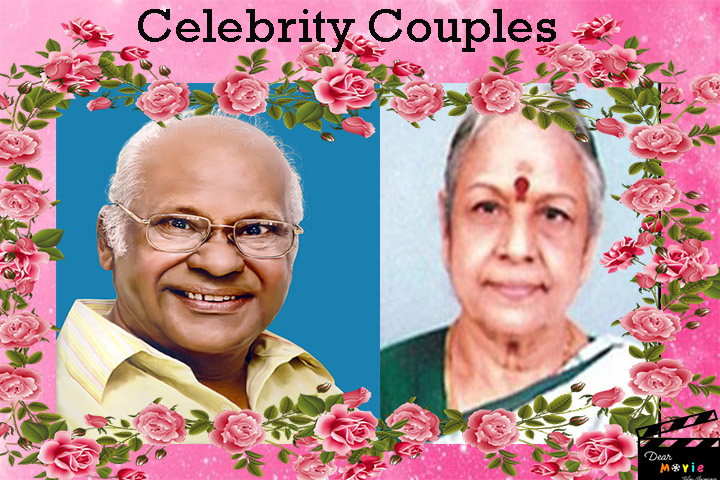 Sharatha Kumar- Ramaprabha
The actor Sharatha Kumar  married  the comedian Ramaprabha in 2001.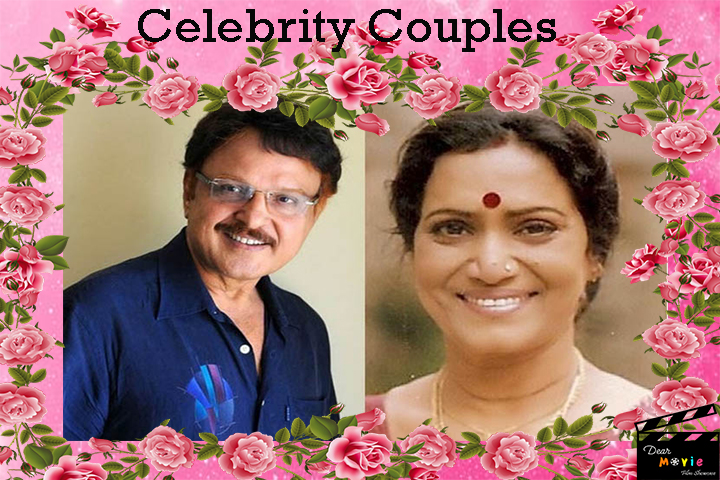 Film Celebrity Couples in Tollywood
Kamalahasan- Sarika
The had been living together till 1985. During that time, they had the first child  in 1986.  After that, the couple got married traditionally. Shruthi who is now a sought -after Indian actress. And the second daughter, Akshara was born in 1991.
Rohini started her career as a child artist and later she became famous actor. She married Raghuvaran in 1996. They have a son named as Rishi Varan who was born in 1998.
Chalam- Sharada
Chalam and Sharada together made their debut film in 'Tandrulu Kodukulu'. Following that, they fell in love with each other and got married later.
Seetha, the Indian film star  married  her co-star Parthipan in 1990. They have two daughters named as Abhinaya and Keerthana. Later they adopted a boy named as Rakhi.
Shubhaleka Sudhakar- ShailajaTollywood singer and actress S.P.Sailaja married  the actor Subhalekha Sudhakar in 1989. They had one son named as Sreekar in 1991.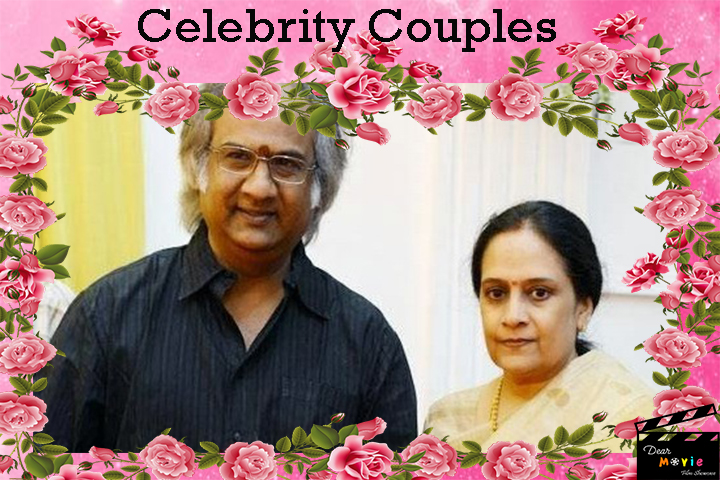 Priyadarshan – Lissy
Priyadarshan – Lissy became life partners in 1990. He is a film director who received Padmashri award. They have one son and daughter, named as Siddharth and Kalyani respectively. Lissy also acted in a few films in a lead role.
Ramarajan- Nalini
Ramarajan was a the then actor who fell in love with the co- star and they are married in 1987. They have one son named as Arun and daughter named as Aruna. They are twins.
Tollywood Film Celebrity Couples
Vishnu Vardhan- Bharathi
The yesteryear Kannada actor Vishnuvardhan is married to the popular actress Bharathi on 27 th, Feb, in 1975 in Bengaluru. They have two children named as Keerthi and Chandana.
Peketi Sivaram was a famous comedian in  indian cenema. And Jayanthi also acted in a lead role in several southern language films. Later she portrayed character roles and became popular for mother characters. Both of them shared their lives each other traditionally in their young age and were busy with their films.
Rajashekar- Jeevitha
Rajasekhar and Jeevitha were the then popular actors and appeared in a few films in lead roles. Raja shekhar tied a knot to Jeevitha  in 1993 and have two daughters.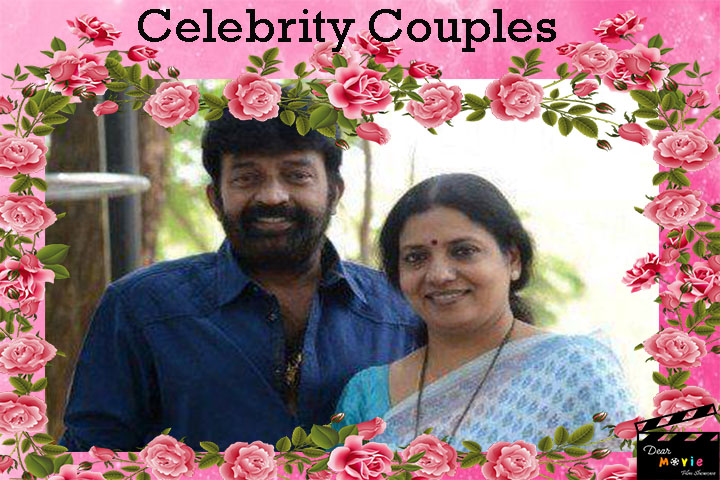 Devadasu Kanakala- Lakshmi
Devadasu Kanakala- Lakshmi were both stage artistes and film actors. The couple became life partners when they were working in film inistitute in Chennai.