'Allari' Title Movies
There are a few 'Allari' title movies have released  featuring  leading actors. Literally, 'Allari'  means mischieousness. The male or female lead character play pranks with the other characters. And, the director E.V.V Satyanarayan's son Naresh acted in the movie 'Allari'. After that, he is now being called Allari Naresh.
     In 1978, the movie released and its director was C.S.Rao. And Satyam composed the music. In this movie, the song 'Sri Chakra Shubha nivasa' became very popular. It starred Rama Krishna, Savithri,Jaya Chitra.
 The film hit the theaters in 1978.J.C.Shekar directed the film and  A.Gopala Krishna was the producer. AS for the music, Chakravarthi did his best. Krishna and Jayaprada played the lead roles.
1979
Japathi Rajashekar
Venkata Subba Rao Kopura, P.P. Abdulla
J.V.Raghavulu
Murali Mohan,Jaya Chitra
1980
P.Sambhashiva Rao
M.Bala Krishna
Rajan , Nagendra
Krishna , Jayaprada
1992
Kodi Rama Krishna
S.Gopal Reddy
Vidya Sagar
Meena, Suresh
Mohan Babu,Meena,Ramya Krishna
1992
K.Raghavendra Rao
K.Krishna Mohana Rao
M.M.Keeravani
Rajasekhar,Ramya Krishna,Madhu Bala
'Allari' Title Movies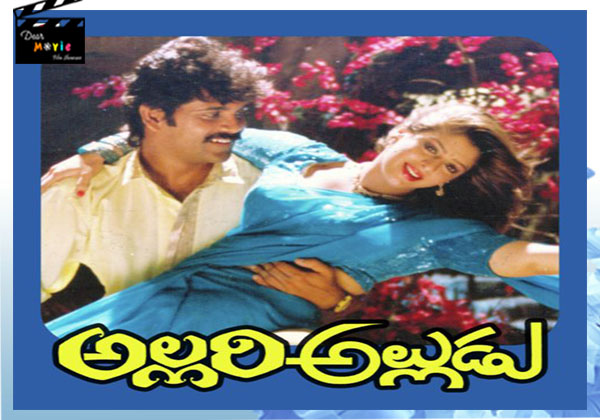 1993
A.Kodandarami Reddy
D.Siva Prasad Reddy
M.M.Keeravani
Nagarjuna,Meena,Nagma
1994
K.Raghavendra Rao
Satyanand, Suresh
M.M.Keeravani
Jagapathi Babu,Soundarya,Rambha
2002
B.Gopal
Chanti Addala
R.P.Patnaik
r.N.T.R, Arthi Agarwal, Gajala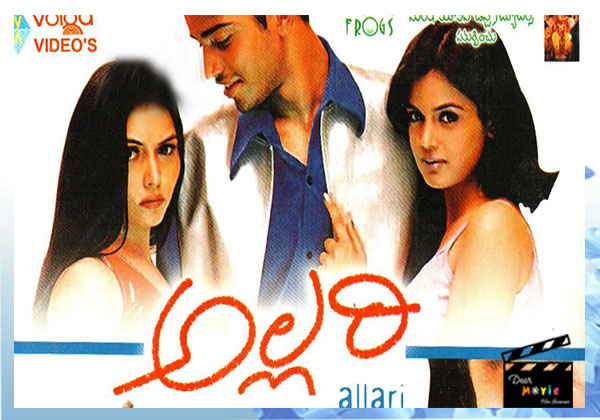 2002
Ravi Babu
Ravi Babu, Suresh Movies
Paul.J
Allari Naresh,Shwetha Agarwal
'Allari' Title Movies
S.D.Saba
Nayeem, R.Nageshwar Rao
Ilayataja
Prashanth, Shubhasri
2014
Shivaji
Rukmini Devi
Ramaini Bharthwaja
Subhasri,Sivaji Raja
2005
K.Raghavendra Rao
M.M.Keeravani
Nithin,Thrisha,Rathi